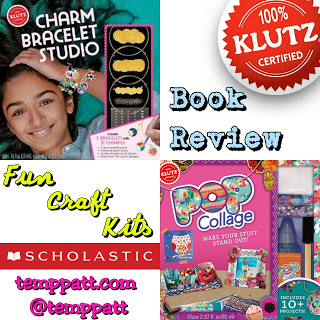 Klutz Books are book-based activity kits distributed by the known and loved publishing company Scholastic Inc. These how-to guides teach you how to create various crafts and give you the tools needed to unleash your own creativity.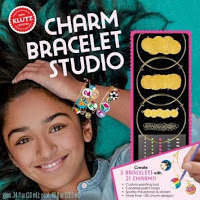 Klutz: Charm Bracelet Studio
Photo Credit: scholastic.com
Charm bangle bracelets are currently one of the hottest hot trends in jewelry. With the Klutz: Charm Bracelet Studio, you can receive step-by-step instruction to create your own. The 52-page book has more than 100 designs to choose from and includes all the tools necessary to create them. You'll get to decorate three gold bangle bracelets with this kit. This kit includes a 52-page book, 3 gold metal bangle bracelets, 15 large blank gold charms, 6 small blank gold medal charms, 5 colors of paint, 21 jump rings, 10mL finishing gloss, rhinestone stickers, decal stickers and a custom painting tool. Make your bangle bracelet stand out from the crowd while showcasing your individual style.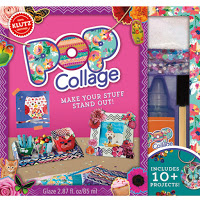 Klutz: Pop Collage
Photo Credit: scholastic.com
Pop Collage is an activity kit that helps to add flair and eye-catching art to your possessions. The process of making collages is made simple with step-by-step instructions and the kit includes everything you need to decorate with. You can have fun completing the 10 projects included in the book as well as get inspired from countless ideas throughout the kit. This kit includes a 48-page book, 12 double-sided Pop Papers, 85mL of Custom Glaze, foam brush, 45 rhinestones, 90 sequins, 2g of glitter, 12 punch-out paper items and a key chain pendant and ring. Get ready to enjoy adding "pop" to your items and making your life full of pizzazz!
To purchase these Klutz Books or other fun filled Klutz Books, visit scholastic.com.
Please Note: I received samples to review these products, but no monetary compensation. Reviews are based on personal experience and personal opinion. Individual user opinion may vary. Comments concerning reviews from users about their experiences are encouraged and welcome through the comment board.