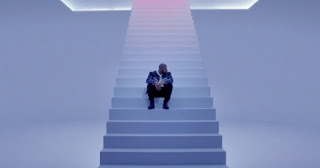 Drake debuted the highly-anticipated video for his hit single "Hotline Bling" on Apple Music. 
The vibrant colored video has Drizzy showing off some of his dance moves along with women working at a phone sex hotline.
"Hotline Bling" samples D.R.A.M song "Cha Cha" and is currently #2 on the Billboard Hot 100 chart. It has been #2 on the Hot 100 chart for two consecutive weeks and is up against The Weeknd's "The Hills" for the top spot.
Check out Drake's "Hotline Bling" video here: 
https://itunes.apple.com/us/post/idsa.76f47263-76c3-11e5-ad28-8822e79f57de.
What do you think of Drake's new video "Hotline Bling?"