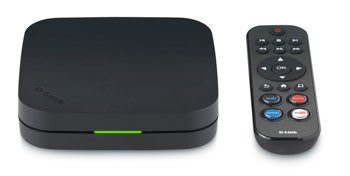 Photo Credit: dlink.com
Have a tech lover in your life and need the perfect
technology gift? Whether it's gadgets or games, here are the best
technology gift ideas of this holiday season.


D-Link MovieNite Streaming Player
The
D-Link MovieNite Streaming Player allows you to stream new movie
releases the same day they come out on DVD. You can watch movies in
beautiful picture quality with this HD streaming media player. With
built-in Wi-Fi and Ethernet, it provides entertainment content from
VUDU, Netflix, YouTube, Pandora and Picasa. This wireless video streamer
comes with a one click remote control with batteries. You can also
control your MovieNite by using the remote app available for iPhone and
Android smartphones. The app provides easy navigation to VUDU, Netflix,
YouTube, Pandora, Picasa, and mydlink cameras.


D-Link Network Cloud Camera
Know
that your home is secure with this camera that features wireless
connectivity for an easy setup and multiple viewing options. By
downloading the mydlink iPhone or Android app, you can monitor your home
while you're away. You can keep an eye on your kids, pets, home or
office from almost anywhere by simply logging on to the mydlink website
and selecting your camera. With the built-in microphone, you can see and
hear for yourself that everything is well at home.


Jabra Sport
The
Jabra Sport Corded Stereo Headset for iPad/iPod/iPhone is made to give
you the comfort you need to be able to listen to your music or talk on
your mobile phone while you walk or run. It's ultra-light and easy to
wear. With a choice of sizes of Ultimate Comfort Eargels and a flexible
behind-the-ear fit, it stays firmly and comfortably in place. With
military grade rain, dust and shock protection, it's made tough. It's
perfect for indoor or outdoor use. For more freedom while you exercise,
an extension cable is included. You get clear music and call sound
quality as well as a wind-shielded microphone. A control box right on
the cord allows you to control your music and calls with ease.


Seagate Slim External Hard Drive
The
Seagate 500GB USB 3.0 Portable Slim Hard Drive stores everything you
need it to, while being small enough to take with you wherever you go.
It will hold up to 333,000 photos, 143,000 of music and up to 263
movies.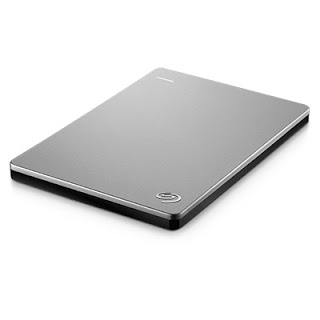 Photo Credit: seagate.com


Seagate GoFlex Satellite External Hard Drive
The
GoFlex Satellite mobile wireless storage allows you to carry your media
library with you while on-the-go and wirelessly stream movies, photos,
music and documents to your iPad, tablet or smartphone. The GoFlex
Satellite device includes a fast USB 3.0/USB 2.0 connection and
downloadable Media Sync software to easily transfer media and documents
from your PC or Mac computer. This device can store over 300HD movies,
so you'll never have to worry about running out of space on your iPad,
tablet or phone.


Oral-B Professional Precision 1000 toothbrush
Experience
the power of Oral-B with the Oral-B Professional Healthy Clean
Precision 1000 Power Toothbrush! You'll get up to 5x more plaque removal
with each use of your Oral-B Professional Toothbrush. Healthy Clean
Precision pulsates and rotates to break up plaque. With a design
inspired by dentists, the brush head surrounds each tooth for thorough
cleaning of even hard to reach areas. You'll know when it's time to
refill the brush head with convenient indicator bristles that alert you
by fading to the half-way mark. An ergonomic handle makes brushing extra
comfortable and an in-handle display lets you know when it's time to
recharge. A fully charged Oral-B 1000 Toothbrush can hold a charge for
up to 7 days, making it ideal for travel. Give your teeth a healthy
boost for the upcoming New Year with the Oral-B Professional Healthy
Clean Precision Toothbrush!


The Hip-Hop Dance Experience (Wii)
The
Hip Hop Dance Experience is the first authentic hip-hop game in the
dance category. You'll get to dance to the most popular tracks of the
genre with original moves designed by the most famous hip-hop
choreographers in the industry.
Disclosure: I received samples to review these products, but no monetary compensation. Reviews are based on personal experience and personal opinion. Individual user opinion may vary. Comments concerning reviews from users about their experiences are encouraged and welcome through the comment board.